Solid Wood Flooring
---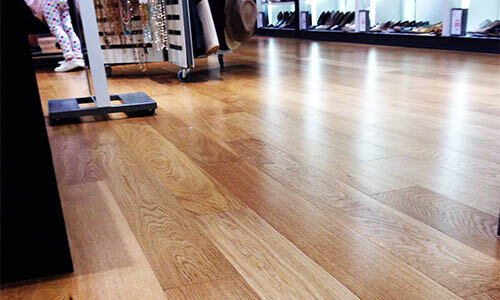 ---
Solid hardwood flooring is 100% real wood milled from individual boards of lumber. Solid hardwood floor installations are suitable for most of the rooms except for moisture-prone area such as bathroom and kitchen. When solid wood reacts to moisture and temperature changes, it will susceptible to natural shrinking and expanding.
---
Solid hardwood flooring can be sanded and refinished several time during its service life. Solid hardwood flooring provide several choice of installation such as glued, nailed, or stapled to a wood subfloor. It can be installed above or on grade.
---
Solid Hardwood floor installation is made from 100% hardwood, creating a glossy and appealing finish to your home. Solid hardwood floorings are long lasting which give you a lifetime of beauty and value. The highly durable and easy for maintenance makes it become so popular among other flooring options. If you want to know more about the reasons why people choose to buy solid wood flooring, read at the article here for more information.