Laminate Flooring
---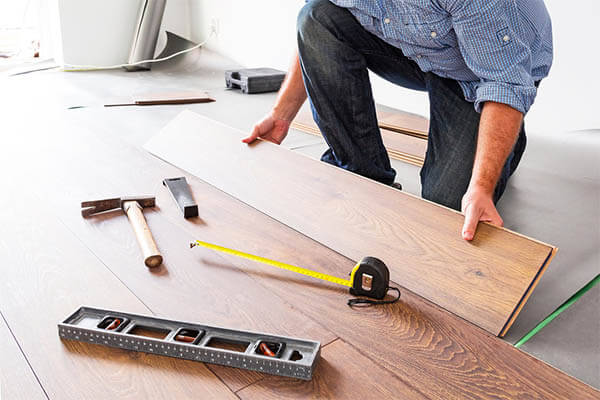 ---
The remarkably laminate flooring products is produced with high technology by grinding wood becoming the fiber and compounding with resin. The process is made under high pressure, high temperature condition. The output is our product called "HDF Board (High Density Fiberboard), with is bear to pressure.
---
The product also has strength property with high durability. It can prevent insects, worry free for wood swelling or twisting. In additional, surface is covered with overlaying film that is why the products have a high quality to scratch and all types of impact forces.
---
It's designed to imitate the color, grain and texture of solid hardwood.