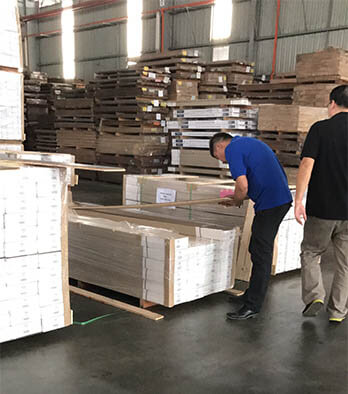 Our Values
---
Safety
We are firmly committed to maintain a safe and healthy environment in all of our offices and on each of our projects
---
People
We actively pursue diversity in our workforce composition, the markets we serve, and the services we provide.
---
Customers
We believe in respecting our customers, listening to their requests and understanding their expectations. We strive to exceed their expectations in affordability, quality and on-time delivery.
---
Products & Services
Through inventive processes and unique solutions, we provide unmatched value to our customers. We foster creative work environments where we always challenge ourselves to improve our processes and procedures.
Our Mission
To have a diverse range of products, in-depth expertise and technical support as well as tailored solutions to complex spaces or for specific usage. To also create a better, safer living space and a greener environment.
Our Promise
As the flooring specialist, all of our projects are managed by our dedicated team. Our proactive attitudes allows us to identify, solve and take action if an issue arises. We take pride in our ability to optimise operational pipeline for each project. We ensure communication of every project to our customers are effective, clear and delivered on time. Trust and respect are essential values and we will affirm it when working together with you!